Projects in the Gulf region
Haejoo ENC have built total 10 artificial reef complexes in the Middle East since 2013 working closely with various government bodies and large corporations in Oil & Gas and real estate sector. In 2021, the Gulf's largest artificial reef project, commissioned by the Ministry of Agriculture, Fisheries and Water Resources, was completed. The artificial reef complex covers 20 by 7km seabed area of Al Suwaig's coast with the installation of total 4280 purpose-built artificial reef units.
The marine farm artificial reef complexes in Oman have proven its productivity by boosting fish biomass and biodiversity by ten folds. The other benefit is eco-tourism opportunity the marine infrastructure provides for SMEs and local economy. Oman's artificial reef program was awarded the 1st prize in the best environmental program in the Gulf by Arab Scientific Arab Scientific Community Organization (ASCO) in Doha in December 2020.
Haejoo ENC has also worked with numerous corporations in the Middle East such as Oman Refinery Petroleum Company, Jusoor Foundation, Oman India Fertiliser Company and Al Mouj Muscat delivering CSR initiatives with marine environment focus in building eco-sustainable habitat system for aquatic ecosystem. In November 2021, Haejoo ENC designed and built two artificial reef complexes in Jumeirah, Dubai, with the vision of building the world's biggest artificial reef complex in UAE.
---
Ocean Grown Abalone's Greenlip Abalone Ranching Research Project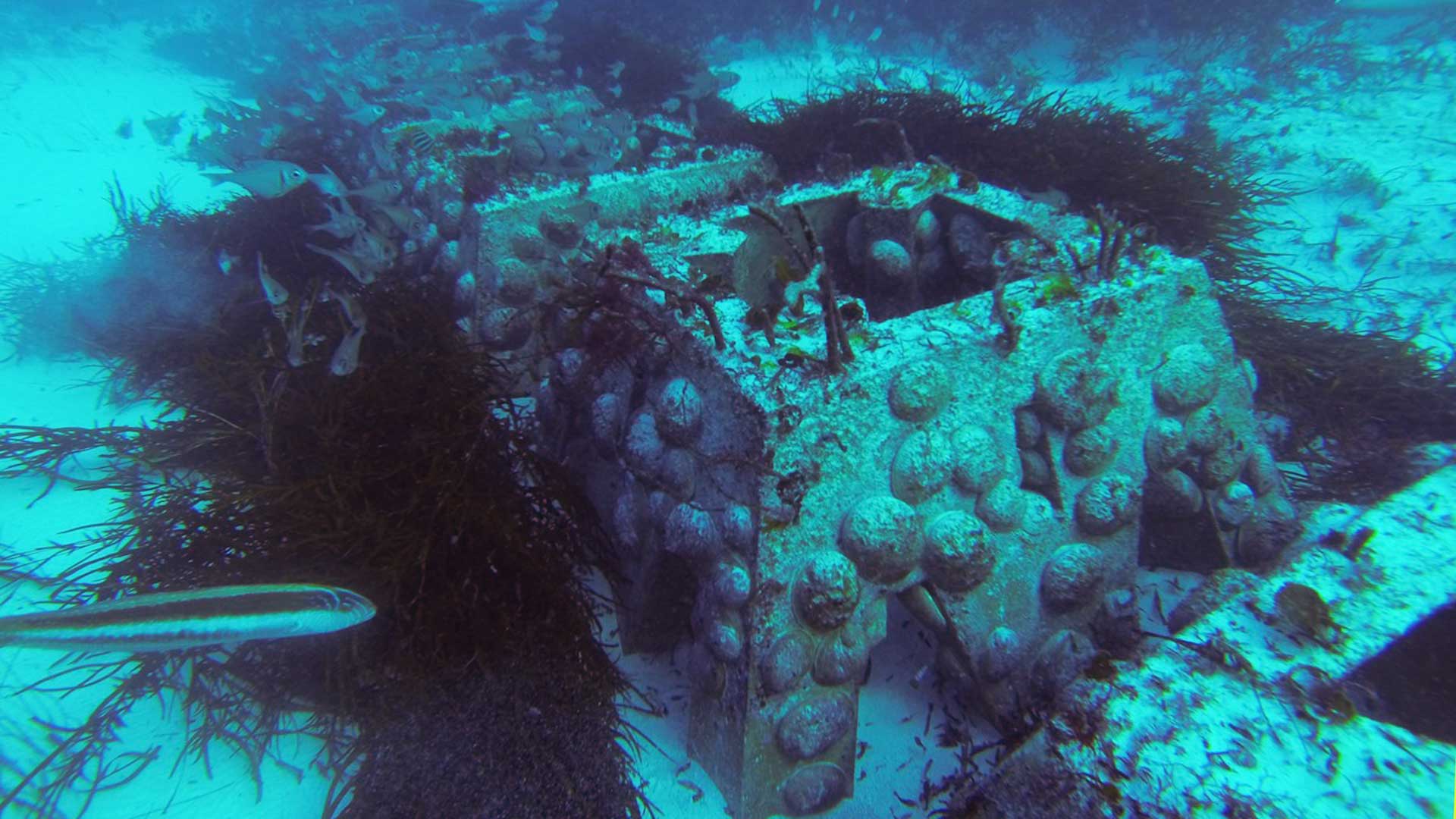 Haejoo Group has designed and produced Abalone Habitat Reef as a part of Augusta based aquaculture company, Ocean Grown Abalone's greenlip abalone ranching research project in Flinders Bay, Western Australia. The customised design creates a total surface area of more than 4.5 metres square, with the potential for a harvest of up to 10 kilograms of abalone per unit per year or about 30 abalone weighing 350 grams. The design includes improved shelter for juveniles to increase survival rates and grooves in the concrete to help trap waterborne macro algae and improve the food supply. The project showcases Haejoo's unique capabilities of developing target specific habitat reef that boosts production by providing habitat, shelter and spawning ground.