Director's Greetings
In today's world, more than 80% of the population live close to the sea, yet less than 1% of global initiatives are currently seaboard-focused. Recent efforts of comprehensive mapping of our oceans reveal the scale of the problem. Exponential increase in population and coastal developmental impacts has had enormous pressure on our valuable sea resources. The worrying trend already shows a sharp decline in fisheries around the world. We need cleaner water, less pollution and start giving more thought to utilities, landscaping, and marine eco-systems. We need integrated solutions and efforts if we are to create the best possible future for our children.
Haejoo Group aims to direct a spotlight on this vital global issue and provide a sustainable solution by implementing marine farms using purpose-built artificial reef complex to conserve aquatic resources and restore marine habitat.
---
Haejoo Group maintains a long track record of delivering effective solutions to these global issues by developing sustainable artificial reefs, with more than 50,000 reef units deployed in coastal waters in Asia Pacific. They have contributed to restoring of marine eco-systems and have been successful in reversing the decline in fish population in these areas.
Haejoo Group also maintains a comprehensive portfolio of artificial reef modules customised for the enhancement of different marine species and hold numerous patents related to reef design and fabrication. These artificial reefs have successfully demonstrated their sustainability and capability in enhancing fishery biomass by 8 times in vicinity of the deployment within 2 years.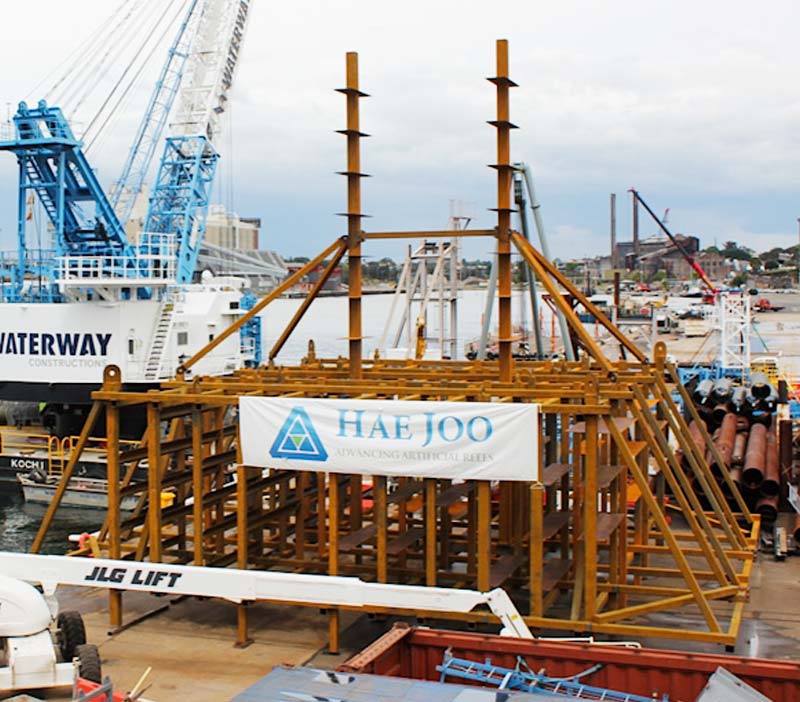 ---
"With a vision to become world's leading expert in purpose-built artificial reefs, Haejoo Group has successfully implemented various artificial reef programs across Asia, Australia and the Middle East in the last two decades."
---
Haejoo Group is now dedicated to providing a complete solution for implementation of sustainable artificial reef programs, working closely with stakeholders, governments, NGOs and companies, whilst aspiring to the highest environmental, sustainability and quality standards from design to implementation processes.
Haejoo Group looks forward to demonstrating our expertise in the successful implementation of marine farm initiatives around the globe in need.
CEO,
Ryan Paik